In this tutorial, we'll be diving into the best landing page software for 2021 and which one is the best fit for you.
Inside, we'll be looking at the following software platforms.
Kartra
Leadpages
Unbounce
Thrive Themes
Clickfunnels
Why do we need a landing page software?
We live in a digital world, where anyone can buy goods and services online. This is great from one point of view (you don't have to leave your home, you have all information at the tip of your fingers and you don't even need to go through tiresome procedures or boring lines when shopping online), but it also causes some problems for marketers and businesses that want to catch their attention and sell the product.
A landing page software helps those who need to quickly create a compelling advertising campaign with persuasive message that will persuade people to take action, i.e. sign up for newsletters or fill out contact information forms etc., without much effort spent on it. The landing page builder software was designed exactly for this purpose – to help business
What is a Landing Page?
Landing page is a website that was created for one purpose – to attract and persuade visitors to take the desired action. It can be any type of action – it can be signing up for the newsletter, filling out a contact form or even buying expensive products on an e-commerce platform. Web pages designed in such way are usually short and simple (they contain only basic information about product), but they try to focus all their attention on persuading visitors to take a specific action.
How do landing page software work?
Website creators know that users decide whether they want to stay at this webpage or not within a few seconds from entering the link, so what you need to do is convince users that your landing page will help them fulfill their goals.
The best landing page software is able to do all this for you! The most commonly used methods are:
1. Displaying a unique message that will attract users' attention – benefits, bonuses or some kind of discounts might do the trick.
Don't forget that people don't buy products, they just take them because they need them in order to solve a problem, so presenting your product as a solution to their current headache might help you get more sales.
2. You should create trust and credibility with your audience – statistics about users buying problems or numerous reviews of happy customers might increase people's belief that buying from your store is safe and beneficial for them; you can also add links to independent review sites (like Amazon) where other people share their experience of using your product and you can also get a chance to respond to anyone's review.
3. Presenting your offer as something unique – no one else has it, otherwise others wouldn't buy it from you – this might be the thing that will motivate someone to act quickly before somebody else does so.
4. Displaying clear and persuasive call-to-action button – if people know what they should do next after landing on your page, they'll be more likely to take action; for example, buttons like "learn more" or "get free trial" could work well in such situations.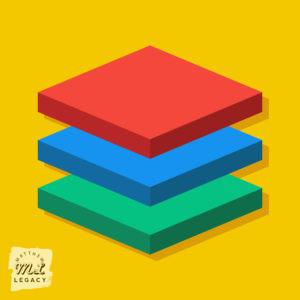 What can I use landing page software for?
The most obvious purpose is business/e-commerce websites that want potential customers to know more and try their services/products. Another important group of people who can benefit from using landing pages are bloggers – they can use an online landing page building software in order to create a blog that will draw users' attention, teach them something or help them solve their problems.
What Platforms Can I Use It On?
Hosting platforms like WordPress, Shopify, BigCommerce etc. have all enabled native integration with similar products as well as plugins (like Thrive landing pages) which means you won't have any issues when choosing the platform for your internet projects; just pick one and get started!
Our Top Rated Best Landing Page Builder Software Platforms
#1 Kartra
Kartra is a powerful platform, developed by Genesis Digital which is responsible for creating Webinarjam as well as Everwebinar.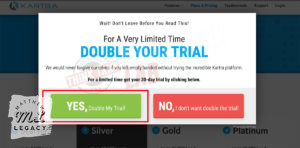 Kartra is an all in one campaign builder that can help you build high converting landing pages, sales funnels and a/b split tests. Campaigns can be created using templates (so no coding skills required) or from scratch by editing existing components.
The platform comes with a number of interactive elements such as countdown timers, live polls, and surveys that help increase engagement on the landing page; it also has an easy to use drag-and-drop editor that allows users to edit the page in real time without having to leave the interface.
Kartra features a wide variety of different modules which are grouped into 5 categories: Modules , Image Widgets , Video Widget s , Forms & Fields and More .
Kartra will allow you to build sales pages, membership pages, video sales letters, as well as having a complete support portal all from one platform.
Our second choice of landing page builder is Unbounce .
It comes with a lot more impressive features than many of the other competitors on the market. One of the most prominent ones is the ability to create custom CSS – this allows users to make sure that their landing page design looks exactly like they want it to look in order to get more conversion. It also has a variety of pre-built templates (which are good quality) as well as an easy to use interface, even if you're not great at coding, you'll be able to set up a nice looking landing page without having much difficulty; however, if you have any questions or think something might be hard/confusing for you, there's always support team which is ready and willing to help.
Unbounce's platform wants users to create landing pages on two different pages, first is the page you send everyone else to and the second is a thank-you page that appears after someone completes an action (like downloading your eBook or filling in their email address).
This allows you to build more personalized offers for people who do take action as well as reducing bounce rates. They also have A/B testing tools where you can try out various ideas and see what performs better for your landing page; this feature will ensure that there'll be little risk involved when using their services.
What about Thrive Themes?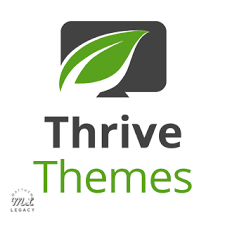 Thrive Themes' primary focus was WordPress themes but they stepped into the landing page builder software marketplace with Thrive landing pages using the Thrive Builder.
Thrive landing pages is great for people who are using WordPress to build their website, but it's not limited to just that – people have successfully used it on Shopify and other platforms as well.
Ease of use is definitely the biggest advantage of this platform, if you're familiar with WordPress then you'll be able to pick up Thrive landing pages faster than any other landing page builder out there; however, even if you've never used a website builder before, Thrive has made it so simple that almost anyone will be able to figure things out in no time! You can edit each component on your landing page individually which makes changing the look and feel pretty simple – all you have to do is edit the component and it'll change the rest of your page (if you were wondering, you can use a similar feature with Unbounce although not as advanced).
Another great thing about Thrive landing pages? It's free! Once you purchase their premium themes, they offer unlimited landing page templates for free. As far as pricing goes… Yeah, it's competitive if you're trying to buy the premium version of the software – each month costs $49 which comes out to be around $588 per year ($47/month), but this plan also includes all of their WordPress themes as well (worth approximately $800 according to estimates on Fiverr ). If that sounds like something worth considering then check out their website.
Next is LeadPages.
LeadPages has a much more intuitive interface than most other landing page builder software out there; in fact, I would call it the most user-friendly landing page creator out there.
There are some things that you have to do manually (like adding code snippets) but for the most part LeadPages will handle your landing page creation and optimization. One of my favorite features is how you can create multiple campaigns quickly, this allows users to make bulk changes or edits without having to worry about making mistakes or deleting something they don't want.
Overall, if ease of use is what's important to you then choose LeadPages – just like Thrive Themes , simple actions are very easy to follow and figure out so you won't get lost.
LeadPages is also much cheaper at $37 per month ($462/year) which includes unlimited landing pages and email integrations, there are essentially two plans (minimalist and pro) if you just want the core features check out their pricing page .
Zapier has some great apps integrations with a ton of top-tier products like Google Drive, Shopify, MailChimp, etc – in fact, they're probably the most prolific app builder on the market; however don't let their size fool you because Zapier's website builder isn't limited to just that!
Thinking about using Google or Dropbox for your landing page software? Well guess what?  You can create/build anything you want with Zapier even landing pages, all you have to do is figure out how the app integrations can help with your business model.
Our Next landing page builder of choice is Clickfunnels
Clickfunnels is my personal favorite (and most recommended) landing page builder for smaller businesses – it's so simple that even if you're not tech-savvy this is probably the easiest landing page software out there.
It also does a fantastic job at automating things; in fact, I wouldn't be surprised to see an app on their website providing building services for more complex constructs like e-commerce websites or membership sites.
If you're running a small business then spending $97/month ($1156/year) isn't too bad of deal considering all of the features included in their plan (which includes unlimited unique landing pages and split testing). Avoid using Clickfunnels unless you are planning on having over 20,000 visitors each month or you'll end up having to upgrade to their enterprise plan ($1997+/year). We even have a review for Clickfunnels here!
If you're an affiliate marketer then landing page builders like LeadPages , Thrive Themes and Unbounce should be your go-to platforms. If you need more power though, I'd recommend checking out ConvertKit which is one of the best email marketing software platforms on the market right now.
Finally, we have Optimizepress.
Optimizepress is actually one of my favorite landing page software options because it's so versatile!
Optimize Press works with all of the top internet marketing tools (and converts really well) on its own website builder platform but also has integrations with third-party app builders like Infusionsoft , Hubspot, etc.
Honestly I just recommended OptimizePress as a landing page software because it's so versatile and you can really use Optimizepress for anything – from creating membership sites to ecommerce websites, their website builder is capable of doing it all! The free plan allows users to create unlimited pages with 10 form fields/page which should be more than enough for a small business; however if you need more power pay $67/month ($828/year) for an enterprise plan.
In closing, any of these software options are a great choice.