Different people invest for various reasons.
However, they share one thing in common.
They want to diversify their investment portfolio and maximize their earnings.
As an investor, you should buy at a low rate but sell at a higher price. That's the only way you'll be able to make money.
In real estate terms, it means getting an undervalued property which you'll later sell at a higher price.
Well, some competent real estate investors can speculate the future rise in real estate prices. However, not all can make accurate speculations leading to poor investment decisions and eventually failure.
For most real estate gurus, the road to success and riches is full of looking for cheap houses, buying them and selling them later at a premium.
So, this prompts the question, where do I get affordable investment properties near me to resell?
But before we proceed, let's define what cheap in this context means. Each investor will have a different definition of what cheap property entails. In most cases, the description is dependent on their risk profile, current finances, investing goals and their description on reasonable returns.
In investment circles, the second property is also known as undervalued real estate. Valuation is based on some factors; such include current and historical market prices about the property's underlying value.
For instance, a property worth $500,000 which is 15 percent less than its appraisal value may be considered cheap by some investors. However, some may still find the property as expensive depending on the expected costs of repairs and renovations. For another investor who can only raise $450,000 in financing, $500,000 will be too expensive for them.
In simple terms, whether a property fits your description of undervaluation, or otherwise worthy your time and resources, it's a decision that you'll need to make based on your criteria. However, there are still some tips which you can consider to ensure you get returns from your investment.
Getting Fixer-Uppers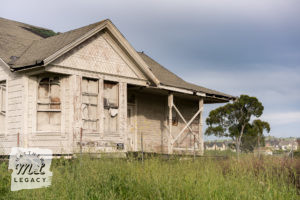 Here, you identify a residential property that's in need of significant repairs before it can be sold or occupied. In most cases, these houses are undervalued. Their prices are slightly lower about prices in the neighborhood.
But before you make the purchase, consider the costs of doing renovations. Here, you'll need to look for the best contractor you can get.
The earlier you get the contractor, the better it is for your case. A competent contractor will be able to save you from emotional and financial stress.
It's essential that you choose a contractor who'll not gouge you out. Check out what their past clients are saying before engaging them. These reviews will determine whether they'll protect your interests or not.
Remember, as you evaluate the ROI on this property, don't forget to consider the opportunity costs. What's the time that you'll invest to make sure the deal succeeds. Could you have spent your time on another property with higher prospects of returns?
Non-Traditional Locations
Search for areas with lots of new developments and increasing housing prices. Well, other real estate investors are also preying the market, and that may be the reason why the market rates are rising.
Areas with a high number of distressed properties, fixer-uppers, and foreclosures may be an option. However, these areas are also marked by other negative features like crime, and blight. Such harmful elements may even depress property prices further even as you make improvements.
Be sure to assess the government's efforts to revitalize the locality. Also, check out with potential real estate builders who may wish to develop the property. Also, check whether there's an influx of people into the area.
These evaluations may seem simple but will mean the difference between your investment success and failure. Also, prepare yourself for the investment with more than one exit strategy.
Online Searches
The Internet is one of the places where people tend to look for products or services they want to buy or sell. That's the same case with real estate investing.
But where do you start?
Do you google "undervalued homes in your city?"
Well, if you want to get the best results, then you'll need to be strategic on how you conduct your searches and get involved in meetups and investor clubs.
Be sure to check multiple listing services, public auction notices, divorce settlements, and death announcements.